Jim Lammers
President & CEO
Jim received his Bachelor of Science in Electrical Engineering at the University of Missouri in 1987. After specializing in Aerospace as a sensor array test engineer at Rockwell International (Los Angeles), Jim found his interests drawn back to his love for art and animation. As technology made new ways of working available, Jim founded Trinity Animation in 1994 as a service that provided illustrations and animations of all kinds to local businesses, typically for technical or marketing purposes. Over the years, the company has grown to provide hyper realistic imagery for a variety of uses to clients worldwide. Jim enjoys finding new and creative applications for 3D animation and visualization for Trinity's artists to learn about and for Trinity to offer to the world. Jim has co-written 4 best-selling books on 3D animation for Pearson Publishing, including the seminal "Maya For Beginners" series. He enjoys guitars and cars in his spare time.
Tracy Spainhour
Project Manager
Tracy is a veteran of the contract furniture industry, having worked with Hi 5 Furniture and Encompas in a similar role to her work at Trinity, helping customers get the results they want and managing internal production to meet deadlines. Tracy originally focused on interior design, with a BFA from Kansas University with that specialty. Tracy recently took a break from work to travel and teach English in Costa Rica for 6 months and has an avid interest in languages.
Bachelors of Fine Arts in Animation and Art History from the Kansas City Art Institute.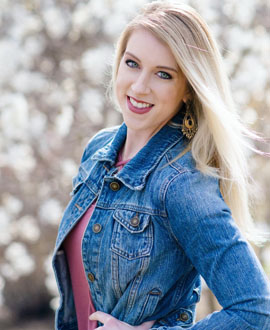 Bachelor of Fine Arts in Computer Animation from Missouri State University.
Mason Rhoades
Senior Animator
Bachelor of Fine Arts in Game Art & Design from Illinois Institute of Art.
Bachelor of Fine Arts, Illustration from the University of Central Missouri.. Joined Trinity in 2019.
Matt Tyree
Senior Animator | IT | Licensed V-Ray Trainer
Bachelor of Science in Game Art and Design from the Art Institute of Pittsburg. Joined Trinity in 2006. Chaos Group V-Ray for 3ds Max Certified Professional Trainer.