3 mins read
Industrial Product Animation – Flour Sifter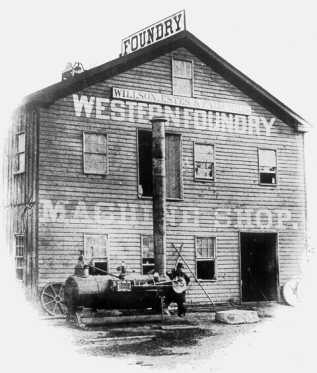 The animators at Trinity Animation recently helped historic Kansas-based business Great Western Manufacturing, in Leavenworth, bring a key piece of equipment to life through animation. Great Western Manufacturing is known for its milling and sifting products, as well as being the oldest continually operating manufacturer in the state of Kansas. Great Western wanted an easily understood visual to communicate the function, operation, and ease of maintenance of their flour sifter. They needed a high-quality video professional enough for trade shows that could also double as a one-on-one sales and presentation tool. Trinity Animation's experience developing industrial product animations was a key factor in Great Western Manufacturing awarding the project to Trinity.
Their product is similar the colander in your kitchen but on an industrial scale. The sifter works by sending material through a series of sieves, each one separating out finer and finer particles. It also isolates unwanted debris from the flour and captures it before it can get into the finished product. The sieve layers have small plastic beads between their layers to help break up large chunks of flour as they pass through. Once the flour has made its journey all the way through the sifter, it leaves the machine through a tube leading up and out. The captured debris and large chunks that were deposited into the steel waste bin can be easily discarded.
Making of the Industrial Product Animation.
Accurately depicting the paths of different particle sizes and air flow was vital to the client. Great Western wanted the viewer to see and understand the machine's function from the time the flour enters until it leaves the machine. Showing these details was a challenge for Trinity animators. In reality the sifter moves very quickly – so in order to understand the sifter movement, Trinity used a slow-motion technique to make the dynamics of parts and pieces easier to see. Artists used simple shapes, sizes and colors to differentiate the particles flowing along the pre-made air flow path.  The client was able to provide a wide range of reference materials, and gave the Trinity team thoughtful feedback during the entire process. Great Western even allowed Trinity's CEO visit their facility to take photos and videos of the product in action. All of these factors allowed the artist achieve great precision in the final video. 
If you'd like Trinity Animation to make something for you or your company call or email us for a quote!