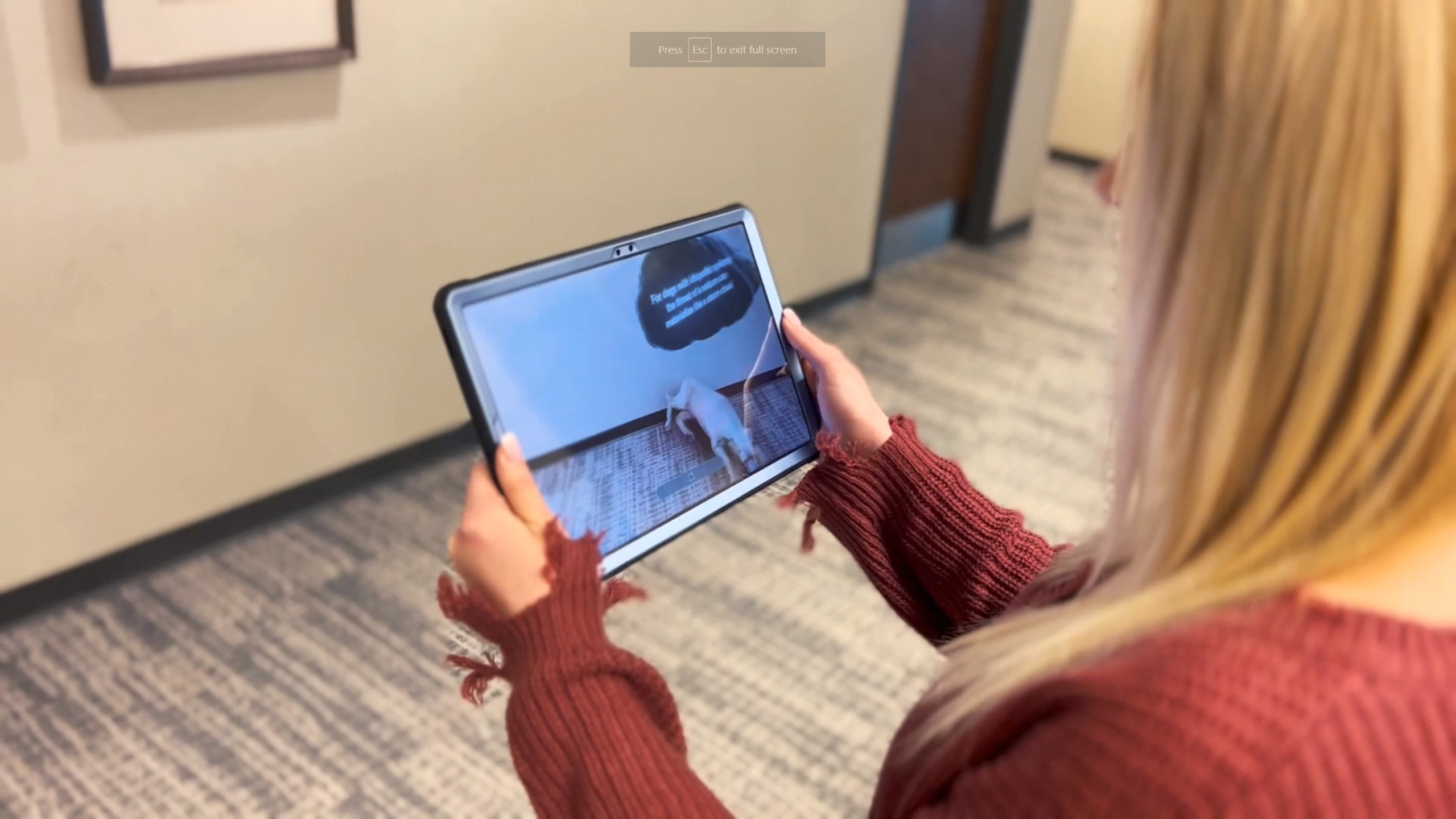 4 mins read
Augmented Reality in Healthcare – Canine Seizure Signs | Trinity Animation
Trinity Animation has developed a variety of AR apps over the years but this was the first augmented reality in healthcare application that would include a living, breathing virtual dog!
Trinity Animation has often developed trade show animations that appear on screens at the booth. This time, the presentation would be interactive via augmented reality.
In late 2021, JNA Advertising was putting together their marketing approach for a veterinary pharmaceutical for the big VNX trade show of January 2022. JNA had already created print ads for the anti-seizure medicine of their client, and hit upon the idea to include in their booth a virtual dog – an augmented reality dog that can give the visitor to the booth a real-time experience of some of the pre-seizure warnings. This promo could also let the attendee know about a seminar this booth would present during the show. The problem was, there was not nearly enough time to roll the design out to an actual app that attendees could load and use on their own smartphones.
JNA contacted Trinity Animation about their project and its constraints. Trinity hit on the idea of having pre-loaded tablets owned by the booth, so that the AR experience would reliably work. This would also get around developing an app for Android and iPhone and getting it published on the two stores. Further, internet access at a trade show is often intermittent or slow. With Trinity's solution, the attendee would just pick up a tablet with the app running and immediately begin the experience. Trinity purchased four tablets and four hardened cases (in case the tablets were dropped) for the show. Trinity then set about creating an animated and adorable dog that would be the star of this little presentation.
Trinity developed the Augmented Reality experience around the same concept as the client's print advertising – a storm cloud over the pet. Trinity created animated lightning that would appear in the cloud and strike down towards the dog, lighting up his back for a realistic effect!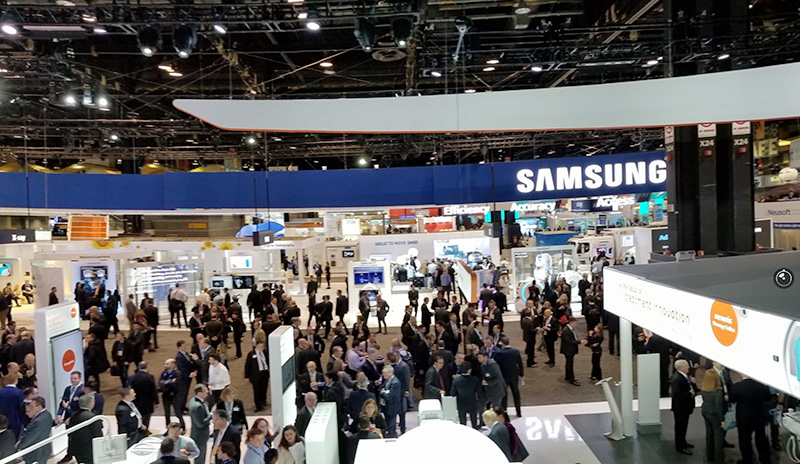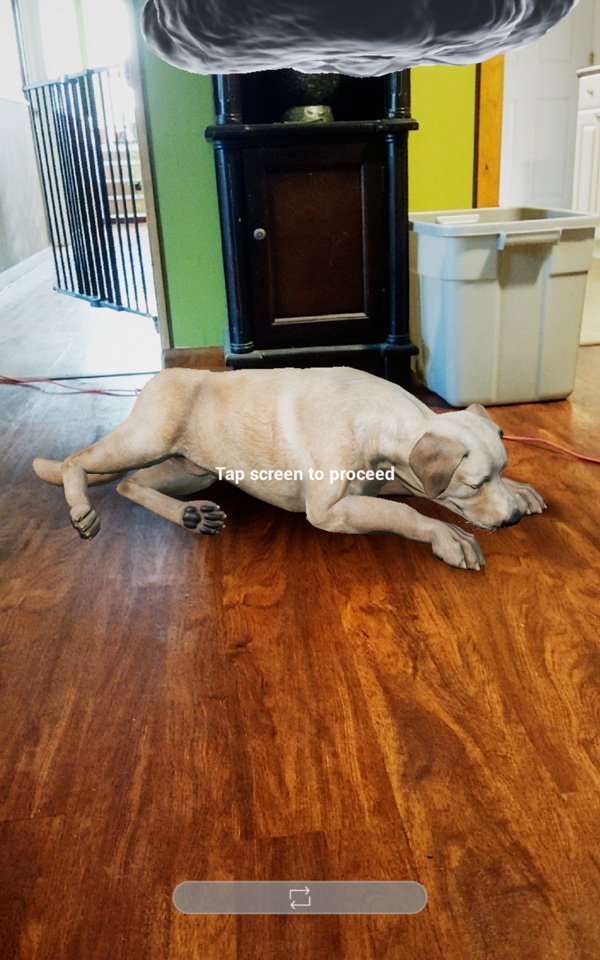 NARRATION:
I'm sure you've heard of Augmented Reality, or its shorter moniker, "AR".
Whether from catching Pokemon, using navigation on your phone, or illustrating complex ideas to an audience, AR technology has taken over as a potent and powerful animation technique.
At Trinity Animation, we've been experimenting with Augmented Reality for almost a decade: Working with our clients to harness AR for their projects.
Let's take a look at a recent video we created with AR for our friends at JNA Advertising. Their client was illustrating the benefits of their anti-seizure medication for dogs at a veterinary trade show.
In this latest 3D augmented reality project we completed, you will see a prompt to scan the area you are in so that the camera can see the environment. Once scanned, you pick the ground plane – or, in our case a section of this carpet – and a dog will appear on your device.
Using AR technology, we can illustrate the warning signs of a possible seizure in your pet, and demonstrate the actions you should take if your dog is showing any of these symptoms.
While augmented reality is still considered new technology, it has already become quite popular in today's marketplace. As we continue working within the realm of AR technology, we will be helping to bring in a new generation of AR solutions!