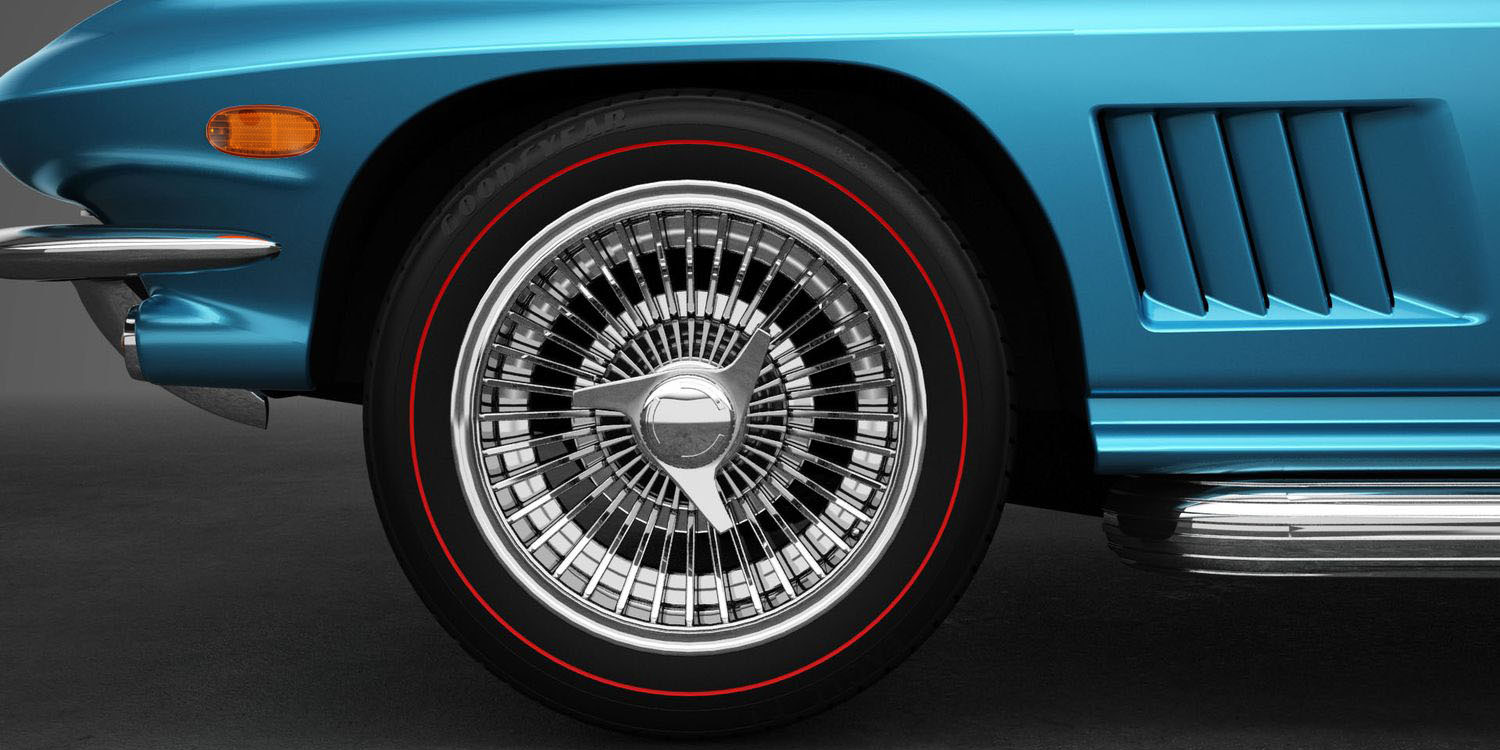 2 mins read
Car Commercial – Animated '67 Corvette Rebody
WATCH THE FULL HD CAR COMMERCIAL MOVIE AT BOTTOM – OR DIRECT LINK TO VIMEO!
---
Classic Reflection Coachworks  (CRC) company was designing a complete "rebody" for a modern Corvette to make it look like a 1967 edition 427 Sting-Ray and needed an animated car commercial to start marketing it immediately. This limited run design allows enthusiasts to have all the performance, safety and conveniences of a modern car, but with a convincing historic exterior. Trinity was tasked with creating an exciting animated car commercial for this design that had yet to be built.
Building the car model for the car commercial
Trinity was provided with the 3D solid modeling files that CRC had designed to create the body molds, and from these we created the complete 3D model of the car.
Additionally, the tunnel interior was built based on reference photography of existing tunnels, adding a bit of creative license for the dramatic look that we were after.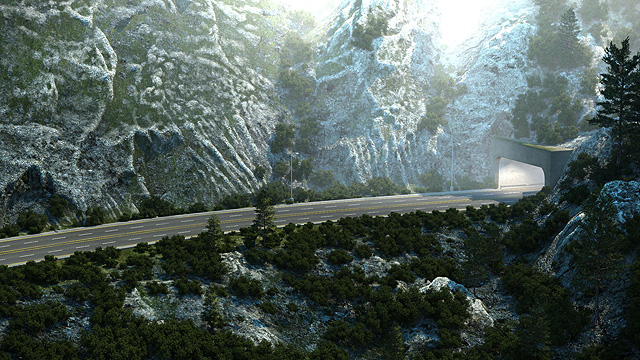 A 3D model of a current year Corvette was purchased from TurboSquid to transform into the 67 during the car commercial. Trinity modified an existing human from its stock 3D model library to put in the driver's seat. The driver was animated with some subtle movements to appear totally lifelike.
At the midpoint of the tunnel the car transforms from the original sixth-generation Corvette like this:
The transition from a modern car to the rebodied 67 car is handled with a mix of glows, flares, particle effects and colorful flashes of light.
Trinity Animation acted as art director for this project.  After some back and forth over the desired final car commercial, Trinity provided a rough script of the animation and later a draft "animatic" of the car commercial along with test images for the tunnel interior and exterior, as well as the finished car model as it was refined.
After all elements were approved, Trinity completed this animation with the addition of sound effects, music, narration, overlays and transition effects for a conservative budget. Project timeline was 3 weeks from start to finish. In addition, Trinity generated several high quality still images at poster resolution for CRC's marketing through brochures, advertising, and web.